Wrongful Death Claims
NY Wrongful Death Lawyers – Best Rated Law Firm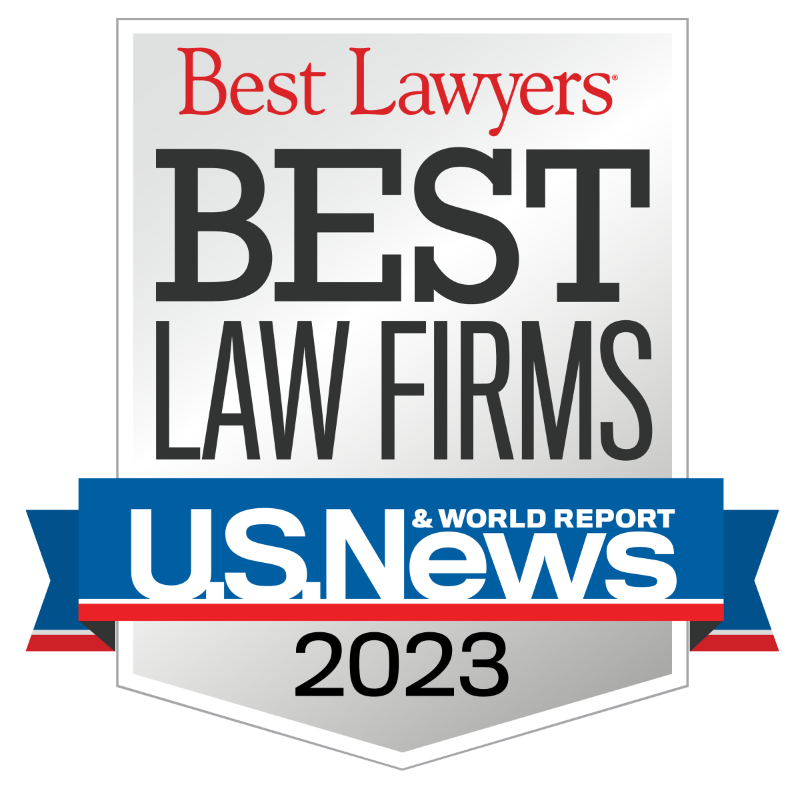 Since 2015, Levene Gouldin & Thompson has been rated a Best Law Firm by U.S. News & World Report. Combined, our personal injury lawyers have over 100 years of experience and have obtained nearly $40 million in verdicts and settlements since 2010.
Our wrongful death lawyers accept cases in the upstate NY area including Binghamton, Owego, Ithaca and Cortland. Call for a FREE CONSULTATION. 607.763.9200
New York Wrongful Death Lawsuits
It's the phone call that everyone dreads – someone is on the other end of the line telling you that your husband or wife, child or parent has been killed in an accident. The wrongful death attorneys at Levene Gouldin & Thompson believe that there is no case more deserving of justice than one that involves the death of a family member due to the negligence or fault of another.
While no amount of money can ever replace a family member, a wrongful death lawsuit can provide some sense of justice and increased financial security for the surviving spouse, child or even parent.
Related: Statute of Limitations in NY Wrongful Death Lawsuits
Levene Gouldin & Thompson - Nearly $40 Million Recovered Since 2010
$2.7 Million Wrongful Death, Bus Accident – In this Binghamton, NY bus accident case, our law firm was able to prove that the fatal bus accident occurred due to negligent design of the highway.
$800,000 Wrongful Death, Car Accident in Maine, NY (Case Settled Before Lawsuit Filed) – A woman in her 70's was killed in a head on car accident in Maine, New York, leaving a husband and adult child. The case was settled before the lawsuit was even filed.
$499,999 Wrongful Death (Two Law Firms Declined the Case Before Client Came to Us) – A man was crushed to death in Newfield, New York when a manufactured home, which had been propped up on jacks, fell killing him instantly. His widow contacted us after two other law firms declined the case.
Whether it is a car accident, construction accident or any other type of accident, when someone is killed due to the negligence of another, New York wrongful death law allows two potential causes of action: 1. a survival action, and 2. an action for future economic losses caused by the death of the loved one.
Survival Actions – Did the Victim Survive the Injury or Accident?
The first type of wrongful death claim involves damages that occur immediately prior to the accident through to the time of the victim's death. This "survival" claim may include pre-impact terror – if there is evidence that the victim was aware of the impending accident, was aware that grave injury or death would likely occur and that he or she suffered emotional distress as a result.
The Victim's Pain & Suffering Before Death Occurred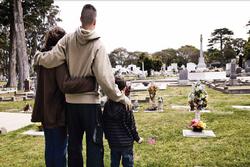 Included in the "survival claim" is a claim for the conscious pain and suffering sustained by the victim after the accident and prior to his or her death – whether it is a few minutes, days or weeks after the accident.
This claim requires that the victim in the accident had some level of consciousness after the accident occurred and prior to death. Evidence of consciousness will be important in establishing this claim.
In handling a pre-impact terror or conscious pain and suffering claim, the wrongful death attorneys at Levene Gouldin & Thompson will review all of the accident reports, the reports of first responders and the victim's medical records to determine if these potential claims exist, maximizing any damages award.
Damage awards for "survival" claims constitute an asset of the victim's estate. For that reason, these damages are distributed in accordance with the victim's will or, if he or she did not have a will, in accordance with the laws of intestacy.
Financial Loss Caused by the Victim's Death
In a New York wrongful death lawsuit, the second claim is for the economic or financial loss sustained by the victim's spouse and/or children or, in some cases, other family members. These types of damages include lost income, lost pension or health benefits, loss of services, loss of inheritance and loss of guidance. Economic losses can often total in the millions of dollars – particularly for a younger wage earner with a family. While proof of some of these losses are established by economic experts, the testimony of family members is also important.
Deceased Parent – Can an Adult Child Bring a Wrongful Death Lawsuit?
In New York, even adult children may have a viable wrongful death claim for loss of guidance arising from the death of a parent. Many parents remain an important and influential part of their adult children's lives and continue to provide financial support to them.
Did the parent perform services for their adult child, such as babysitting or child care?
Did the adult child seek his or her parent's guidance and emotional support?
Did they get together regularly for family dinners, outings or vacations?
Did the deceased parent provide financial assistance to the adult child?
Punitive Damages Claims in a NY Wrongful Death Lawsuit
In some limited situations, where the party at fault for causing the accident commited intentional wrongdoing or exhibited a reckless indifference to human life, it is possible to also assert a claim for punitive damages. These kinds of damages are meant to punish the wrongdoer for their especially egregious actions.
For example, a parent is killed in a drunk driving truck accident on a highway near Binghamton, NY. The investigation reveals that the truck driver had two prior convictions for DWI, and that the truck driver's employer was aware of these convictions. However, the employer continued to allow the driver to operate the company truck. Here, there is sufficient evidence to make out a claim for punitive damages.
Unfortunately, the losses most acutely felt by those left behind following the death of a family member – grief, emotional distress, and loss of companionship are not recoverable in New York wrongful death actions.
Levene Gouldin & Thompson – Over 100 Years of Personal Injury Experience in NY
Wrongful death lawsuits are complicated – and you need an attorney experienced in handling these claims. Multiple parties may be responsible, different insurance policies and carriers may be involved, and the proceeds of the award or settlement may be distributed amongst several family members.
If you have lost a family member in an accident due to someone else's fault or negligence in the upstate New York area, call the experienced personal injury team at Levene Gouldin & Thompson. Our lawyers have over 100 years of combined experience in NY personal injury law. Since 1927, our law firm has been handling wrongful death claims, right here in Binghamton, NY.
For a prompt, thorough and completely free evaluation of your case call 607-763-9200 or email us at: info@lgtlegal.com.
Levene Gouldin & Thompson, LLP. Handling wrongful death cases throughout Northeast Pennsylvania, the Southern Tier and Upstate New York including Steuben County, Bradford County, Susquehanna County, Chemung County, Tioga County, Tompkins County, Cortland County, Broome County, Chenango County, Delaware County, Otsego County, Towanda, Norwich, Oneonta, Cooperstown, Corning, Big Flats, Horseheads, Elmira, Ithaca, Spencer Van Etten, Montrose, Athens, Waverly, Owego, Vestal, Endicott, Johnson City, Binghamton and the surrounding area for more than 90 years.
Page last reviewed and updated: January 17th, 2023