Truck Accidents
Binghamton & Ithaca Truck Accident Lawyers – Best Rated Law Firm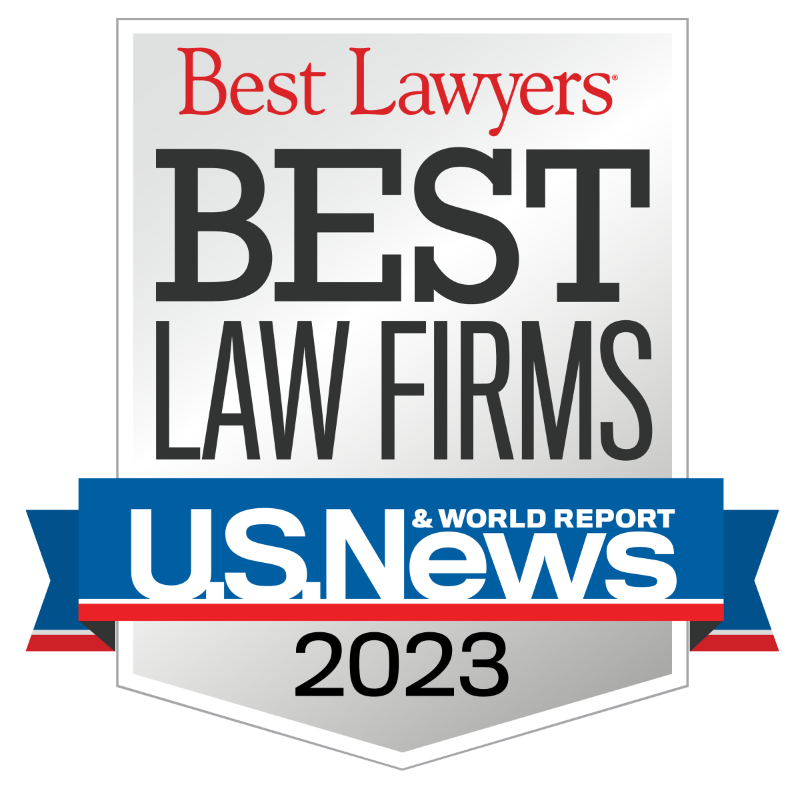 Since 2015, Levene Gouldin & Thompson has been rated a Best Law Firm by U.S. News & World Report. Combined, our personal injury lawyers have over 100 years of experience and have obtained nearly $40 million in verdicts and settlements since 2010.
Our truck accident lawyers accept cases in the upstate NY area including Binghamton, Owego, Ithaca and Cortland. Call for a FREE CONSULTATION. 607.763.9200
Truck Accidents in the Binghamton, New York Area
Who hasn't had a close call with an 18 wheeler truck while driving in the upstate New York area? These mammoth trucks are vital to our way of life – transporting goods and cargo across the country, and are integral to our economy. But because of their sheer size, an accident with a tractor trailer or other large truck often results in catastrophic injury and even death. If you are injured in an accident with a tractor trailer, it is likely those injuries will result in permanent disability.
According to the Federal Motor Carrier Safety Administration, close to a half million large truck crashes occur each year. More than half occur in rural areas, and most of the others occur on interstate highways. As the Binghamton area sits at the crossroads of Route 81 and Route 86, our community navigates the dangers posed by tractor trailers every day. And the danger is real: of all the fatalities that occur each year due to a tractor trailer or other large truck accident, 82% of them did not involve the occupant of the truck.
Related: PIP & No-Fault Insurance Claims After an Auto Accident in NY
Levene Gouldin & Thompson - Nearly $40 Million Recovered Since 2010
$3 Million NY Truck Accident Lawsuit (Greene, NY) – Our client, who was in his 30's, was driving home in his pick up truck on Route 12 near Greene, New York and was hit by a double tractor trailer. The driver became distracted by the fall foliage and failed to see our client causing a high speed impact and devastating injuries to our client, who eventually had to learn to walk again.
$2.7 Million Defective Highway Design (Bus Accident) – In this bus accident case, our law firm was able to prove that the highway where the accident occurred was negligently designed. As a result, our lawyers recovered nearly $3 million for the surviving family members.
Truck Accident Lawsuits in NY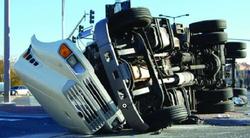 Because tractor trailer accidents in New York often result in serious and permanent injuries, trucking companies and their insurance carriers act quickly following an accident and often aggressively defend these claims. Trucking accidents require special handling – it is not the same as a car accident. They are vastly more complicated, can involve multiple defendants, many layers of insurance coverage, and often the defendants are large corporations located outside the state or even the country. This is why it so important if you are hurt in a trucking accident that you contact a truck accident law firm with experience in handling these complex claims.
Parties Liable for a NY Truck Accident
There are potentially many parties that can be held responsible for injuries in a trucking accident. These include:
the truck driver,
the trucking company,
the trucking manufacturer,
the parts manufacturer (if something went wrong with the truck and caused the accident),
the company that loaded or shipped the cargo, and
the company who regularly maintained or performed repairs on the truck involved in the accident.
An experienced trucking accident lawyer will identify as many potentially responsible parties as possible, to maximize your compensation.
Levene Gouldin & Thompson – Over 100 Years of Experience in NY Personal Injury Law
A trucking accident law firm right here in Binghamton, New York – Levene Gouldin & Thompson, LLP - understands the specialized federal and state regulations implicated in a trucking accident. Our knowledge of the Federal Motor Carrier Safety regulations can be crucial to winning your case.
We have the knowledge and experience to uncover critical information about the truck moments before the accident – including the speed of the truck and braking data. We can also discover whether the driver was operating the truck overloaded, whether the driver was driving fatigued due to a failure to take required rest breaks or driving for periods in excess of what is permitted by law. We will look at the driver's employment records and driving history.
Hiring an experienced truck accident law firm like Levene Gouldin & Thompson, LLP is the first step you can take to protect yourself and your family if you are involved in a trucking accident.
For a prompt, thorough and completely free evaluation of your case call 607-763-9200 or email us at info@lgtlegal.com.
Levene Gouldin & Thompson, LLP. Handling serious truck accident cases throughout Northeast Pennsylvania, the Southern Tier and Upstate New York including Steuben County, Bradford County, Susquehanna County, Chemung County, Tioga County, Tompkins County, Cortland County, Broome County, Chenango County, Delaware County, Otsego County, Towanda, Norwich, Oneonta, Cooperstown, Corning, Big Flats, Horseheads, Elmira, Ithaca, Spencer Van Etten, Montrose, Athens, Waverly, Owego, Vestal, Endicott, Johnson City, Binghamton and the surrounding area for more than 90 years.
Page last reviewed and updated: January 17th, 2023