Slip & Fall Accidents
NY Slip & Fall Accident Lawyers – Best Rated Law Firm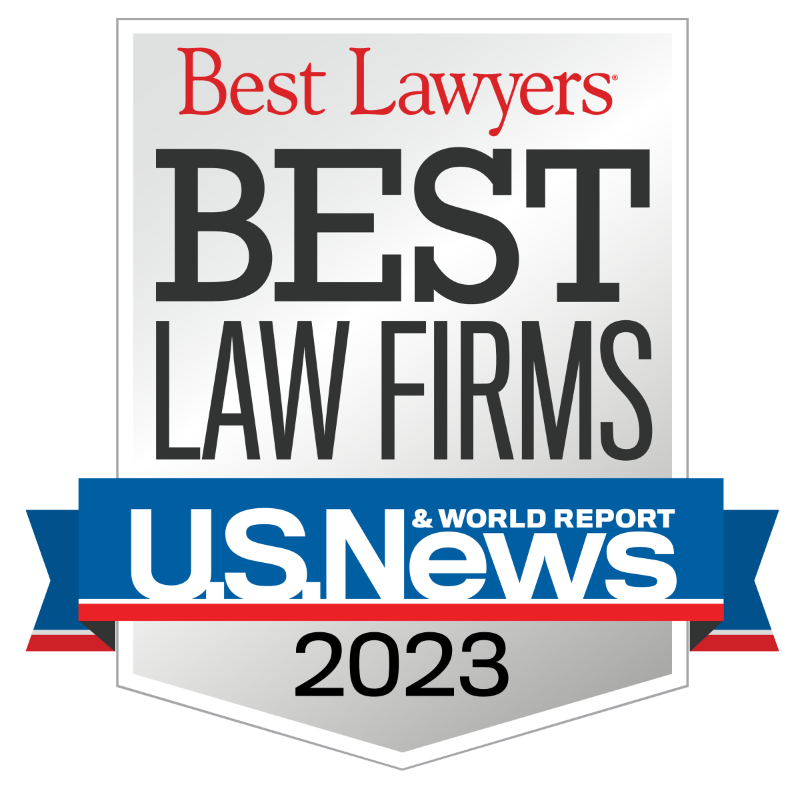 Since 2015, Levene Gouldin & Thompson has been rated a Best Law Firm by U.S. News & World Report. Combined, our personal injury lawyers have over 100 years of experience and have obtained nearly $40 million in verdicts and settlements since 2010.
Our slip and fall accident lawyers accept sidewalk accidents, parking lot accidents, store fall accidents, etc. in the upstate NY area including Binghamton, Owego, Ithaca and Cortland. Call for a FREE CONSULTATION. 607.763.9200
Slip & Fall Accidents in the BInghamton Area
Injuries caused by slips, trips and falls on someone's property are known as premises liability cases. Our NY slip and fall accident lawyers investigate the many causes of fall accidents in the Binghamton area, including:
defective or poorly lit staircases
inappropriately placed or absent handrails
uneven or broken pavement or sidewalk
loose or inappropriately placed rugs in commercial establishments
recently mopped or wet floors
spilled liquids
snow and ice
Fall Accident Injuries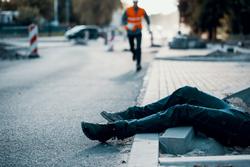 Slip, trip and falls can be serious. According to the National Floor Safety Institute, slip and falls account for over 1 million visits to the emergency room. Fractures are the most serious consequence of falls with a fractured hip leading to the greatest health problems and number of deaths. Slip, trip and/or falls are the second leading cause of injury for people between the ages of 65-84, and represent 40% of all nursing home admissions. 22% of injuries arising from a slip and fall resulted in more than a month's lost time from work.
In particular, our senior population is at a higher risk of sustaining serious injury following a fall – and those injuries often affect their activities, quality of life and even threaten their independence.
Liability for a Fall Accident in NY
Under New York injury law, to be successful in a fall accident lawsuit, the injured party must establish that the property owner either created the condition which caused the injury, or had notice that the dangerous condition existed.
Fall accident lawsuits are often filed against homeowners, property owners, landlords, and a variety of business owners including retail stores, grocery stores, restaurants, etc.
Related: Landlord Liability for Fall Accidents
Binghamton, NY Area Fall Accident Case Results
$1.5 Million Pre-Trial Settlement Trip & Fall Accident (Broome County) - The case involved a woman in her 60's who tripped and fell in a parking lot sustaining a broken neck. Our fall accident lawyers were on the scene of the accident almost immediately which was an important part of her case, as the owner of the parking lot repaired the lot very shortly after her fall. We were able to resolve the case in mediation for $1.5 million.
$940,000 Settlement, Binghamton, NY Restaurant Liable for Injury – $940,000 settlement for eye injuries sustained by a patron of a Binghamton, New York restaurant when hot oil was splashed into his eye causing permanent injury and disability, causing him to be unable to return to his profession.
$450,000 Ice Slip & Fall (Binghamton, NY) – Our client slipped at fell on ice at a commercial property in Binghamton, NY exacerbating a pre-existing back condition and required surgery.
$250,000 Ice Slip & Fall (Endicott, NY) – Our client slipped and fell on ice at a commercial property in Endwell, NY resulting in a fractured elbow.
$175,000 Pre-Lawsuit Settlement, Trip & Fall (Johnson City, NY) - An elderly woman in her 80's fractured her hip when she tripped over a rug in a fast food restaurant. The case was settled prior to suit for $175,000.
$160,000 Trip & Fall Settlement (Endicott, NY) – Our client tripped and fell in a parking lot, injuring his right shoulder and needed arthroscopic surgery. In trying to compensate for the injury, he injured his left shoulder. The defendant denied liability and claimed that the left shoulder injury was unrelated to the accident. Our injury lawyers were able to secure a settlement for the client following mediation.
Did the Property Owner Have Notice of the Dangerous Fall Accident Condition?
Notice can be shown in two ways:
1) Actual Notice - meaning that the property owner actually knew about the dangerous condition, possibly through observing it or being told about it; or
2) Constructive Notice - meaning that the dangerous condition existed for a long enough period of time that the property owner should have discovered it and fixed it.
Here is an example of constructive notice: A Binghamton resident is injured after slipping on a patch of ice on the sidewalk in front of a home (or business). Prior to the accident, the property owner was aware of a defective gutter on the property which dripped and leaked water, and caused ice to form on the sidewalk below on a regular basis. In this case, the property owner would not have to be aware of the specific ice that caused the injured party's fall, only that the formation of ice in the area where the injured party fell was a regular occurrence. This is constructive notice.
Liability for fall accidents on property, including private homes and public businesses, will usually be covered by a person's homeowner's or business insurance. Typically the insurance coverage provided for a premises liability case, such as a fall accident case, is quite broad, but is not without limits. In certain circumstances, the homeowner's or business insurance may even cover an injured person's medical expenses.
Slip & Fall Accident Law Firm – Benefit from Our 100+ Years of Personal Injury Law Experience
If you are injured in a slip or trip and fall accident in New York, it is important to document what caused you to fall. If possible, take photos of the condition causing your fall. The slip and fall accident lawyers at Levene Gouldin & Thompson will often hire an expert on your behalf, such as an engineer, if further investigation is needed.
Slip, trip and fall accidents in the Binghamton, NY area, including Owego, Ithaca and Cortland, can result in serious injuries, and lost time from work. With over 100 years of personal injury law experience, our law firm has the skills, resources and reputation to succeed in fall accident cases. Working with an experienced NY injury attorney is critical to establishing liability for your injuries, and proving your damages so as to maximize the proceeds of a settlement or jury verdict.
If you or someone you know has suffered a serious injury in a slip, trip or fall accident, contact our team of personal injury attorneys at Levene Gouldin & Thompson, LLP.
For a prompt, thorough and completely free evaluation of your case call 607-763-9200 or email us at: info@lgtlegal.com.
Levene Gouldin & Thompson, LLP. Handling serious slip and fall accident cases throughout Northeast Pennsylvania, the Southern Tier and Upstate New York including Steuben County, Bradford County, Susquehanna County, Chemung County, Tioga County, Tompkins County, Cortland County, Broome County, Chenango County, Delaware County, Otsego County, Towanda, Norwich, Oneonta, Cooperstown, Corning, Big Flats, Horseheads, Elmira, Ithaca, Spencer Van Etten, Montrose, Athens, Waverly, Owego, Vestal, Endicott, Johnson City, Binghamton and the surrounding area for more than 90 years.
Page last updated and reviewed: January 17th, 2023