Dog Bite & Other Animal Attacks
NY Dog Bite Lawyers – Best Rated Law Firm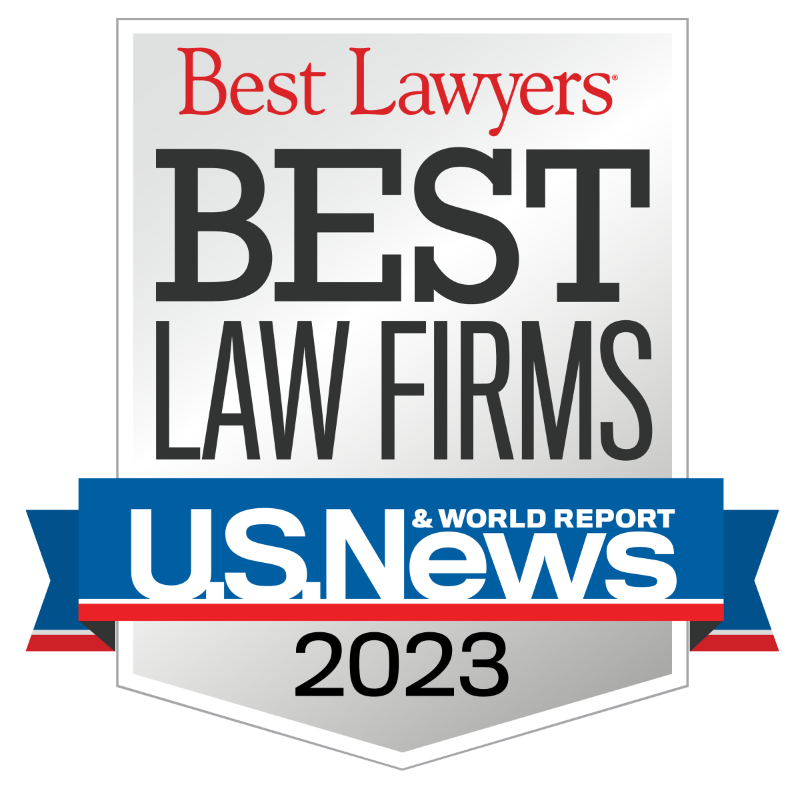 Since 2015, Levene Gouldin & Thompson has been rated a Best Law Firm by U.S. News & World Report. Combined, our personal injury lawyers have over 100 years of experience and have obtained nearly $40 million in verdicts and settlements since 2010.
Our dog bite and injury lawyers accept cases in the upstate NY area including Binghamton, Owego, Ithaca and Cortland. Call for a FREE CONSULTATION. 607.763.9200
Dog Bites & Injuries in the binghamton area
Dogs love us….. and we love our dogs. According to the American Veterinary Association, there are over 70 million dogs in households throughout the United States. Man's best friend, however, is responsible for over 4.7 million dog bites each year, and over 800,000 of these bites require medical attention, according to the Center for Disease Control.
While most people think of the Pitbull, German Shepherd or Rottweiler as responsible for most dog bites, the fact is that any dog can bite. In fact, most dog bites occur by mixed breed dogs, than any one specific breed.
Dog and other animal attacks can often result in painful and disfiguring injuries and the risk of infection of an animal bite is high. Even more alarming is the fact that children appear to be victims of dog bites, more so than adults.
Related: Landlord Liability for Injuries in NY
Levene Gouldin & Thompson - Nearly $40 Million Recovered Since 2010
$300,000 Dog Bite in Endicott, NY – In this case, a 3 year old was bitten in the face while visiting a friend of the parent. The dog jumped up and bit the child in the face without warning. The $300,000 settlement was structured so that the child would eventually receive over $900,000.
$100,000 Dog Bite in Binghamton, NY (2020) – LGT obtained a settlement for a child bitten by a neighbor's dog.
New York Dog Bite Law – What Dog Bite Victims Should Know About "Vicious" Dog Law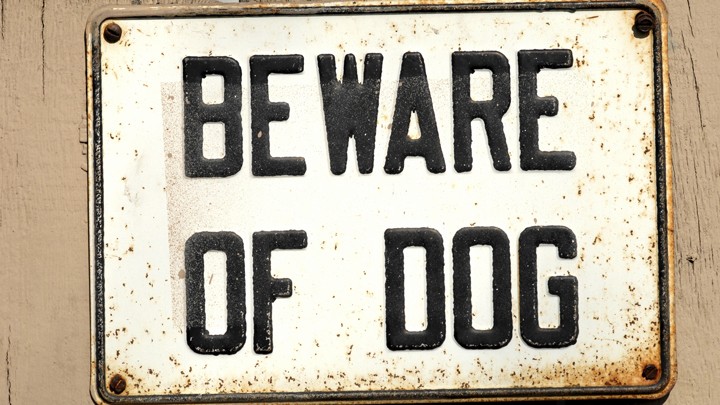 Victims of a dog bite may recover compensation for their injuries, including the costs of medical care and pain and suffering. In New York, an owner will be held responsible for injuries caused by his or dog if the victim can establish that the dog is "vicious" and that the owner knew or should have known of its "vicious propensities".
While there is no "one bite" rule per se in New York, a victim of a dog bite does have to show some tendency for the dog to bite to impose liability. This could include aggressive behavior such as:
growling at others,
baring its teeth,
aggressiveness toward other animals, or
being trained to fight or attack.
There may be prior complaints made by neighbors concerning the dog's behavior or neighbors may be witness to a dog's actual vicious propensity.
Knocked Down by a Dog?
Liability may be established even in the absence of a dog bite or any viciousness on the part of the dog. For example, if a dog jumps up on someone and knocks them down causing injury, liability may be established if the owner of the dog knew or should have known that the dog has a propensity to jump on top of people – regardless of whether or not it bit someone.
Pennsylvania Dog Bite Law
In Pennsylvania, the law is a bit different – Pennsylvania imposes strict liability for all damages caused by a dog attack where the injuries are severe or the dog previously engaged in dangerous behavior. Pennsylvania also imposes strict liability for medical bills even without proof of viciousness on the part of the dog.
Insurance & Dog Bite Claims
Generally, the homeowner's insurance policy of the owner of the dog will provide insurance coverage in the event of a dog bite. For this reason, it is important that dog owners who may not own their own home speak with their insurance agent to make sure that they have insurance which will provide coverage in the event their dog bites someone.
Levene Gouldin & Thompson - Dog Bite Lawyers
As you can see, there is nothing simple about a dog bite case. If you are bitten and have a significant injury, a personal injury attorney will investigate the incident, track down witnesses and develop a plan of action to hold the dog owner responsible.
For a prompt, thorough and completely free evaluation of your dog bite case, contact the personal injury attorneys at Levene Gouldin & Thompson, LLP at 607-763-9200 or email us at: info@lgtlegal.com
Levene Gouldin & Thompson, LLP. Handling serious dog bite injury cases throughout Northeast Pennsylvania, the Southern Tier and Upstate New York including Steuben County, Bradford County, Susquehanna County, Chemung County, Tioga County, Tompkins County, Cortland County, Broome County, Chenango County, Delaware County, Otsego County, Towanda, Norwich, Oneonta, Cooperstown, Corning, Big Flats, Horseheads, Elmira, Ithaca, Spencer Van Etten, Montrose, Athens, Waverly, Owego, Vestal, Endicott, Johnson City, Binghamton and the surrounding area for more than 90 years.
Page last reviewed and updated: January 17th, 2023