$1.8 Million for Injured Worker
Bradford County, PA Jury Awards Nearly $1.8 Million for Injured Worker, One of the Largest Personal Injury Verdicts in the County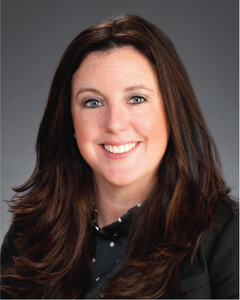 In one of the largest personal injury jury verdicts in Bradford County, Pennsylvania, an injured worker represented by Attorney Erin E. Donnelly was awarded more than $1.77 million dollars following a three day trial which concluded on November 4, 2020.
Ms. Donnelly is a partner at Levene Gouldin & Thompson and handles personal injury matters in the Binghamton, NY area and Montrose, Pennsylvania.
Trip & Fall Caused Severe Injuries
The plaintiff tripped and fell at a gas well site in Pennsylvania and sustained injuries to his ankle resulting in reflex sympathetic dystrophy which rendered him unable to work.
Jury Awarded $1 Million for Pain & Suffering
While a portion of the award was for past and future medical expenses and wage loss, the jury also awarded the plaintiff $1,000,000 for pain and suffering. The award was partially reduced to account for plaintiff's comparative fault, which the jury assessed at 45%.
Related Case Result: $2+ Million Work Accident, Products Liability Lawsuit in Bradford County, Pennsylvania. Levene Gouldin & Thompson represented a worker who sustained critical injuries to his hand, arm and shoulder after his clothing became caught in a conveyor belt.
About Levene Gouldin & Thompson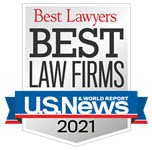 Since 2015, Levene Gouldin & Thompson has been rated a Best Law Firm by U.S. News & World Report in multiple areas of law. Combined, our personal injury lawyers have over 100 years of experience and have obtained nearly $40 million in verdicts and settlements since 2010.
Our slip and fall accident lawyers accept sidewalk accidents, parking lot accidents, store fall accidents, etc. Our offices are located in Vestal/Binghamton, Ithaca, Whitney Point, Deposit and Montrose, PA. Call for a FREE CONSULTATION. 607.763.9200