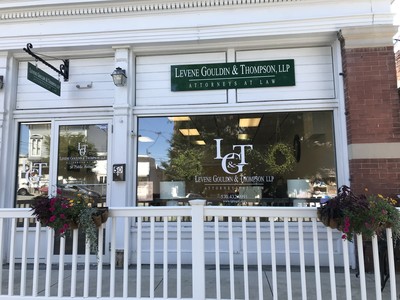 LGT Montrose Office
50 Public Avenue
Montrose, PA 18801
Main: 570-432-0991
Fax: 570-432-0992

Get Directions
In late 2016, our newest office was opened in the heart of quaint Montrose, PA in order to better serve our clients in the Northern Tier of Pennsylvania.
In addition to being Certified Title Insurance Agents, this branch provides legal services in the areas of Real Estate, Estate Planning, Wills, Trusts & Estates, Litigation, Personal Injury, Motor Vehicle Accidents, Wrongful Death and Oil & Gas Transactions. However, most of our practice areas served from the Vestal office can be accommodated.
The Montrose office is staffed on a full time basis with partner, Erin E. Donnelly and staff Amy Hitchcock and Sharon Ely.